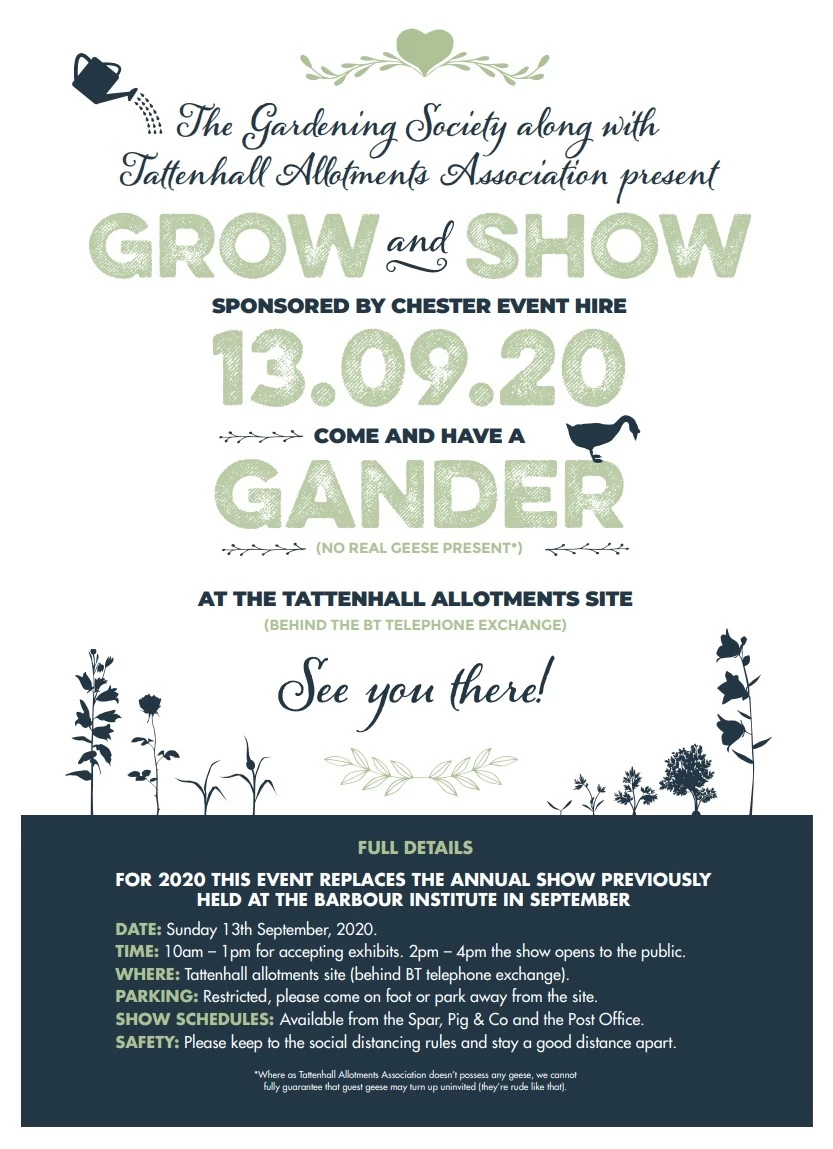 The schedule for Grow and Show on September 13th is now available online; to view and/or download and print the schedule.
Anybody can join in. So start planning what you would like to bring, practice making cupcakes, make that pickled veg, and start thinking about that scarecrow on a garden fork!
It should be a fun day for everybody!
The schedule Is available in paper form in the Tattenhall Village Post Office and in the Tattenhall Spar.