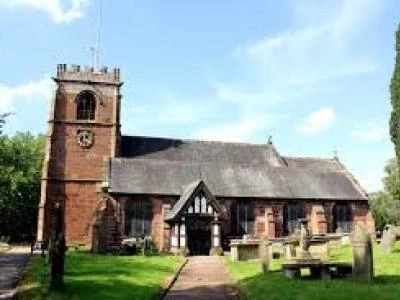 The bell ringers of St Alban's Parish Church, Tattenhall are asking for your help to carry out the work required to refurbish and maintain the bells.
This project will enable the bells to be rung for decades to come and contribute to the art of bell ringing across the country.
History.
The 2nd, 3rd and 4th bells were cast by Henry Oldfield II in 1596. This makes them the oldest dated bells in Cheshire, 423 years old. In 1596 Queen Elizabeth I reigned.
The treble (the lightest bell) and 5th bells were cast by Gabriel Smith in 1710, during the reign of Queen Anne.
The tenor (the heaviest bell) was cast by John Taylor & Co in 1904 with the money being raised by public subscription for the coronation of Edward VII.
All bells apart from the tenor are listed for preservation by the church buildings council. No major work has been carried out on the bells or frame but now, following an inspection, we are recommended to have the clappers re-bushed and the striking surfaces re-profiled, the gudgeon on the 3rd headstock needs replacing, the bells need to be taken out and the remaining stumps of the cast in iron staples removed and the worn bell fittings replaced.
The cost will be approximately £30,000.
To make a donation please make cheques payable to St. Alban's PCC and mark the back of the cheque "Bell Fund" and send to:-
Ms C Vickers
49 Greenlands
Tattenhall
CH3 9QX
By using the form in the Parish News, if you are a tax payer donations can be gift aided if you wish.