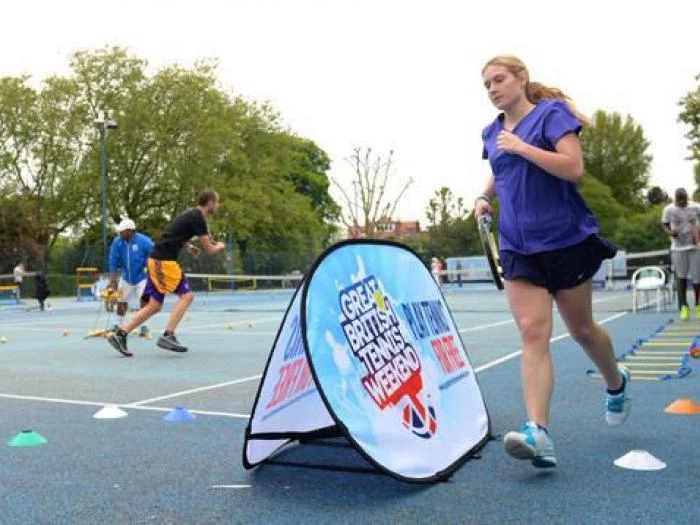 NEW YEAR- GET FIT, HAVE FUN, PLAY TENNIS.
The Tennis Club is running Adult 'Cardio Tennis' Fitness Classes all year round on Thursdays 7.45-8.45pm.
The sessions are suitable for all levels of player (Beginners as well), providing a fantastic and fun non-stop workout, involving lots of steps and whacking balls around from all over the court.
Sessions are done to fast beat music to keep you going. You can work off around 500 calories per session on average, depending on the work rate you set yourself.
If interested please first register with Berin on 07775 523250.
Sessions cost £5 for all Tennis Club / Recreation Club Members & £6 for Non-Members on a pay & play basis.
You need to book your place by 2pm on the day of the session and places are given on a first-come, first-served basis. Payment is made at the session.