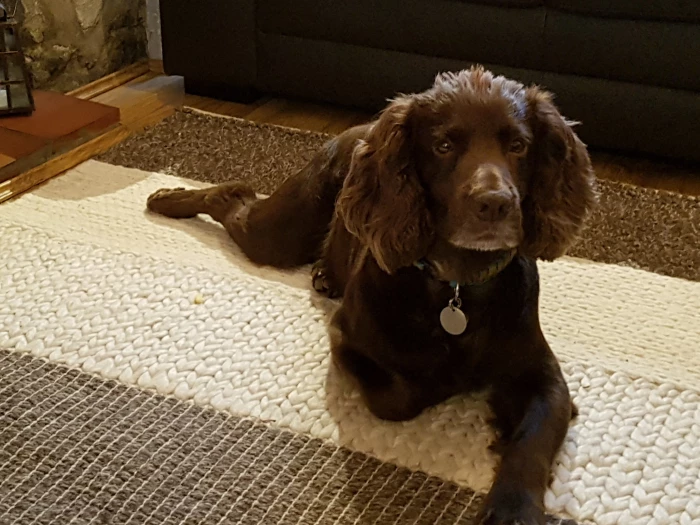 Esther and Peter wish to say a heartfelt 'THANK YOU' to everyone who helped in the search for 'Monty' yesterday morning; their 10 year old cocker spaniel 'Monty' having gone missing near the Flacca.
In all of his 10 years .. well actually nearly 11 .. he had never (even as a puppy) gone out of sight when off the lead.
Peter was momentarily distracted looking after their younger dog (not as well behaved) and when he turned around he could not see Monty.
A very very scary time!!
However 'Monty' has been returned to Esther and Peter safe and sound, turning up, we understand, in 'SPAR'.
.
' ... Our thanks to everyone who helped us look around the Flacca and the village, to those in SPAR as well as particular thanks to 'Heidi' who looked after him in her own home until we could get there ...'

What a wonderful community in which we all live.
THANK YOU!!
Esther and Peter Williams