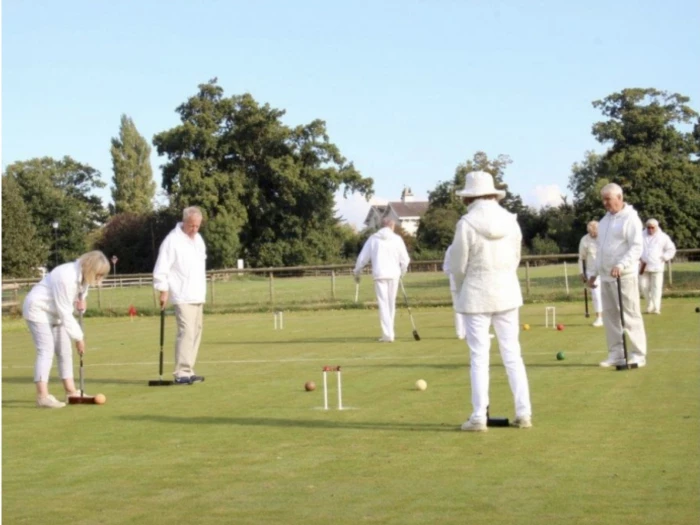 A Busy Summer for Tattenhall Croquet Club!
Sport & Leisure Tattenhall
The long-awaited final of last year's Internal GC Handicap Tournament has finally taken place! Congratulations to Nigel Worthington who won a closely fought match vs Rick Davies 7.6, 7.5. And we are happy to be able to announce that this year's tournament will commence mid-July and will then run throughout the season.
David Boyd, our coach, is running golf croquet coaching sessions for new players and those wishing to refresh their skills. If you are interested in taking part, either as a current member or a potential new member,
please contact Ruth Wrigley on 07939 394277 for further details.
Competition wise, we are pleased that things are beginning to pick up again. This year's NWFCC Southport Festival is being held over the weekend of 14th and 15th August, for both Short Lawn Association players as well as Golf players. Tattenhall AC hopes to field teams of at least 3 players for both days, which always prove to be fun, friendly and highly competitive!
Similarly, Snowdonia Cup matches have commenced, with a win for the Tattenhall AC Short Lawn team v Craig Y Don! Further Cup matches are scheduled, as well as a series of friendly matches too. Details of fall these fixtures can be found on the Croquet page on www.sporttattenhall.co.uk.
As always, new members of all abilities are very welcome! Please, just get in touch!