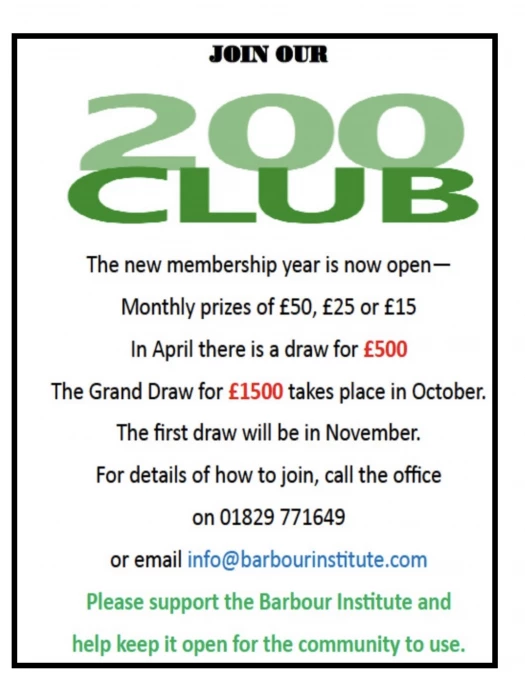 Membership for the new season of the 200 Club is now open.
For only £5 a month you can be in with a chance of winning your share of the £2,900 prize money in the monthly draws.
By supporting your Village Hall in these difficult times you will be helping the Trustees to carry out improvements from which all users will benefit.
Examples of past projects include new curtains in the Billiard Room; a fridge freezer and new flooring and storage cupboard in the bar area.
Future projects include toilet sprucing!