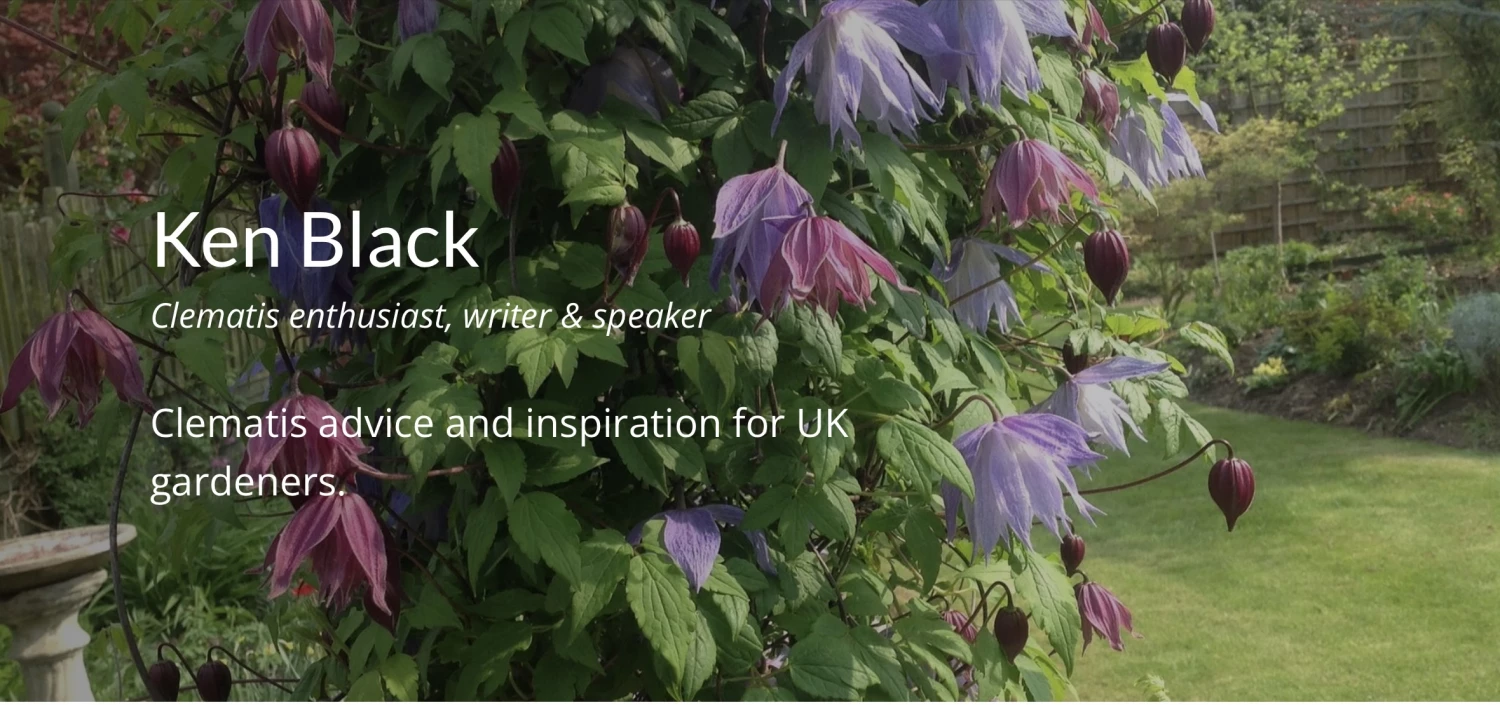 Ken Blackwill be talking about his passion _ clematis. He takes every opportunity to persuade more people to grow them and to grow more of them. Like most aspects of gardening, growing clematis is not an exact science and many different views exist about their successful cultivation. He has been growing clematis for 30 years.
He is the Membership Secretary of The British Clematis Society. In 2017 he designed and managed the British Clematis Society Stand at the RHS Tatton Show.
He has also been featured on the BBC's Gardeners World programme.
The talk will follow the society's famously brief AGM. This year we are in need of more committee members and would welcome anyone who might be interested to help plan and take part in the societies events and talks.
The meeting on October 13th will be held in the main hall at the Barbour Institute so that social distancing can be possible, and will start at the earlier time of 7.30 to allow for the AGM.
Members free, visitors welcome at £3. This is the beginning of the year for the group so people can still become members.
The meeting on November 10th will on zoom. We are hoping to be able to use the Barbour to screen this for those who would like to come to the group event, but it will also be available to view in your own home. The talks will be on Growing Year Round Veg by Sally Nex, well known broadcaster and writer. She is based in Somerset so the magic of zoom makes it possible for us to hear her talk.