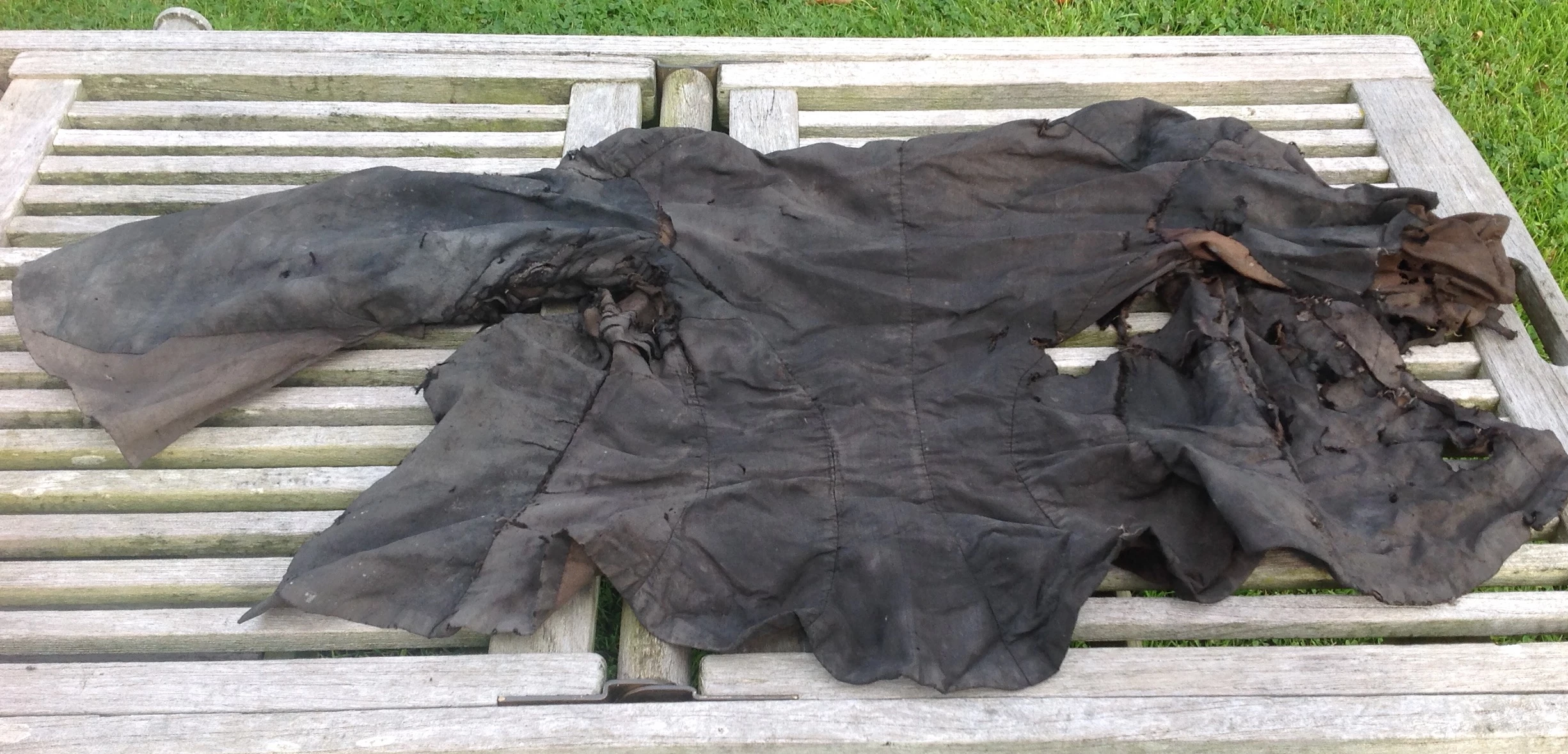 Recently, a torn and damaged woman's bodice, made in the 1870s, was found hidden in the attic of a house built in 1610 in Tattenhall. This garment was made of black silk and lined with a coarse cotton : it was beautifully handmade, but it had been clearly much worn, then patched and mended in a fairly rough way. Slashes in the fabric were rather curious..........
Questions arose – Why, what happened, did anything awful happen? How far back do cold case inquiries go? Is there a spooky story here, we asked?
After contact with the Victoria and Albert Museum, it seems that this might be an example of a 'deliberately concealed' garment – an old folk tradition of incorporating an old piece of clothing into repairs to a building, to 'protect' it; very often the shoe, shirt, etc was already broken, torn, mended, patched, etc.  
They are most commonly found near entrance and exit points for example windows or chimneys. In some instances the hidden clothing has been found with other objects, concealed at the same time or later, for example coins or documents.
Typically, the garments that have been found are clothes that have been worn and used before they were hidden. This tradition can be related to the practice of concealing other objects such as dried dead cats, witch bottles, and charms. This is related to folklore and superstitious traditions relating to the ritual protection of a household and its inhabitants.
So there are no spooks or witches here, we have protection!
The question now arises should it be put back to continue its work, or should it be preserved somehow ?
Do you live in an old house? Have you ever found concealed objects like this? And what have you done with them?
CLick image to enlarge