Sun 5th Apr 2020

Partly cloudy 17°C
The beautiful village of Tattenhall in Cheshire
Tattenhall Gardening Society:
March 2020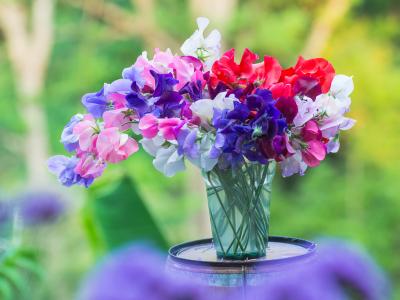 Tom Atherton, the National Membership Secretary of the National Sweet Pea Society, is coming to the Tattenhall Gardening society on Wednesday March 11th to give a talk on growing these wonderful annual flowers. These are not the sort of peas you eat but those lovely flowers which, once you have picked a bunch to bring indoors, fill your head with the most delicious fragrance! They come in all sort of colours, except yellow and orange, and can have a long flowering season. You can grow them in your borders or your veg patch for picking!
The objectives of the Society are to disseminate knowledge of Sweet Peas (Lathyrus odoratus) and other Lathyrus species, to encourage, improve and extend the cultivation of these flowers by means of scientific trials, the holding of exhibitions and displays, by publication and other activities.
CLICK HERE for more information .
The Gardening Society holds its meeting Marc,h 11th in the Barbour Institute at 7.30 for 7.45. Members free, Guest are always welcome at £3.00.
For further information on the Gardening Society contact jen Benefield on 01829770692
The Barbour Institute has issued th following guidelines in relation Coronavirus, we ask that you comply with this.
'With the spread of the coronavirus, the Trustees thought they should write to you about your visits to the Barbour Institute.
If you have travelled from an area where infections have been found or indeed have flown from an airport servicing these areas, please be aware of the NHS recommendations. These include a two week self-quarantine if you have any flu-like symptoms.
We want to keep the building a clean and safe environment and your help to achieve this would be much appreciated. On your visits please pay particular regard to washing your hands regularly.
For more information if you have any symptoms, you should, in the first instance, phone NHS 111.
The NHS website has more information about how coronavirus is spread and answers common questions about the virus.
With kind regards,
Tattenhall Community Association"
popular recent storiesAlso in the news